Modular prefab cottage
Guanacaste, Costa Rica Special Edition
innovative
sustainable
eco-living
cost-effective easy and fast building system

design suits every lifestyle

innovation

high qual​ity

low price

easy system,

fast building
advant​ages and benefits of a modular kit home

Low price, high quality for people enjoying life.
modular & prefab eco hom​e
NoRootsHomes is a new modular freestyle eco home designed for faster building and adapted​ to all-terrain.

NoRootsHomes is an innovative eco sustainable house .
The innovative system structure is composed of a steel frame with seismic resistance, a timber frame with hemp insulation, and a ventilated wooden roof that naturally regulates the interior temperature.

NoRootshomes suits every lifestyle. ​The highly configurable design offers different options indoor and outdoor, like exterior cladding and interior finishes.

NoRootsHomes sustainable design is low waste and more efficient, contributing to the climate-change challenge, the circular economy and guaranteeing more
flexibility and control in every construction step compared to the most traditional buildings.

see brochure
NoRootsHomes designs thinking about nature and the preservation of the environment. The cabins have no permanent foundations, so can be easily disassembled, and re-located reducing their environmental footprint.

NoRootshome's passive and sustainable design considers the great challenge of offering a healthy, eco-friendly and low-energy house accessible to everyone.

NoRootsHomes offers a new lifestyle in Costa Rica: #greedesign #ecoliving #bioarchitecture #ecohome #ecobuilt to start a more ecological and environmentally conscious future.
choose and customize your next
norootshomes
design and modularity
1/2/3/4 units floor plan specification
Suite Cabin |
1 Unit
16.8 MQ + 13 MQ Covered Patio with Deck
1 Bedroom | 1 Bathroom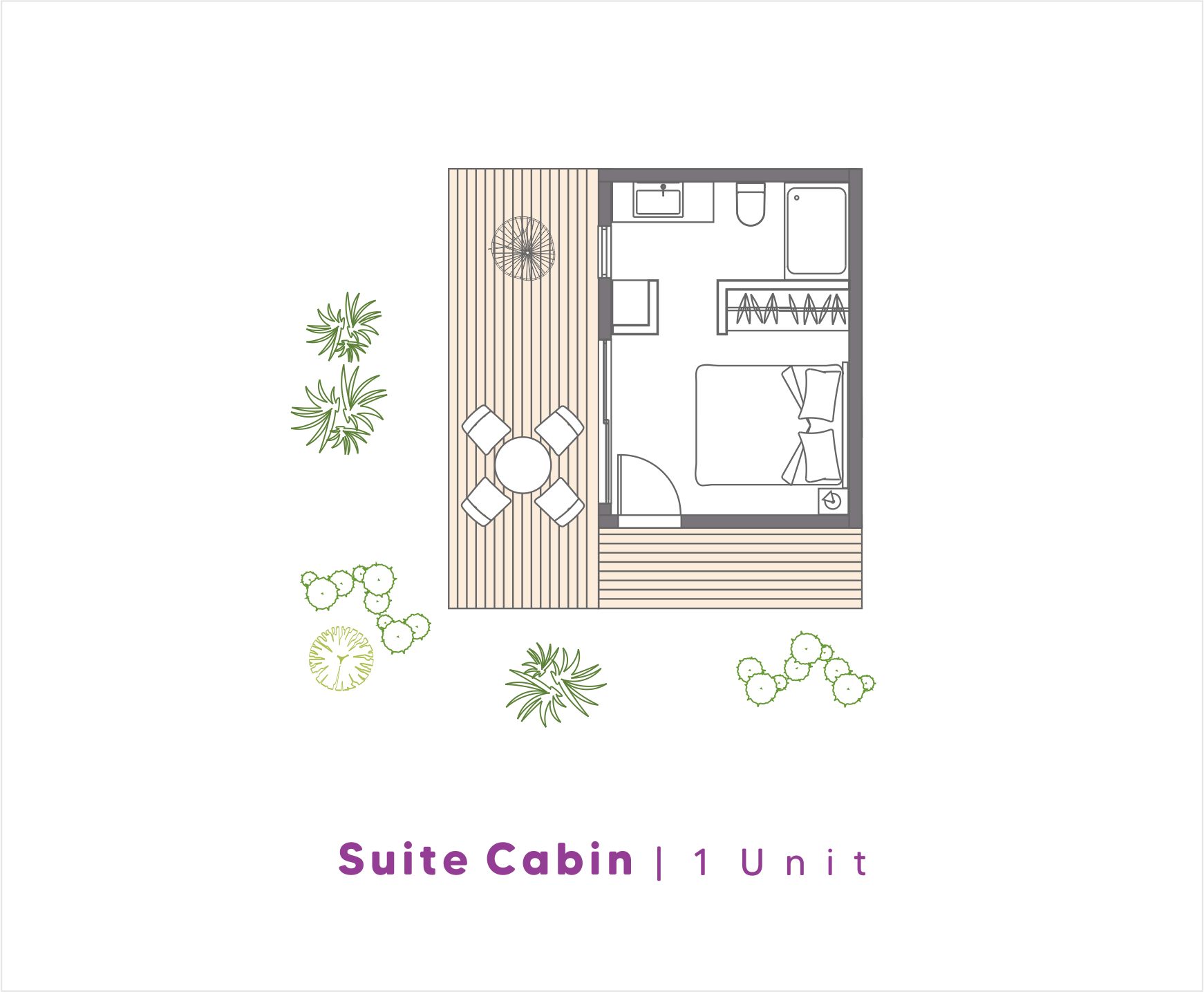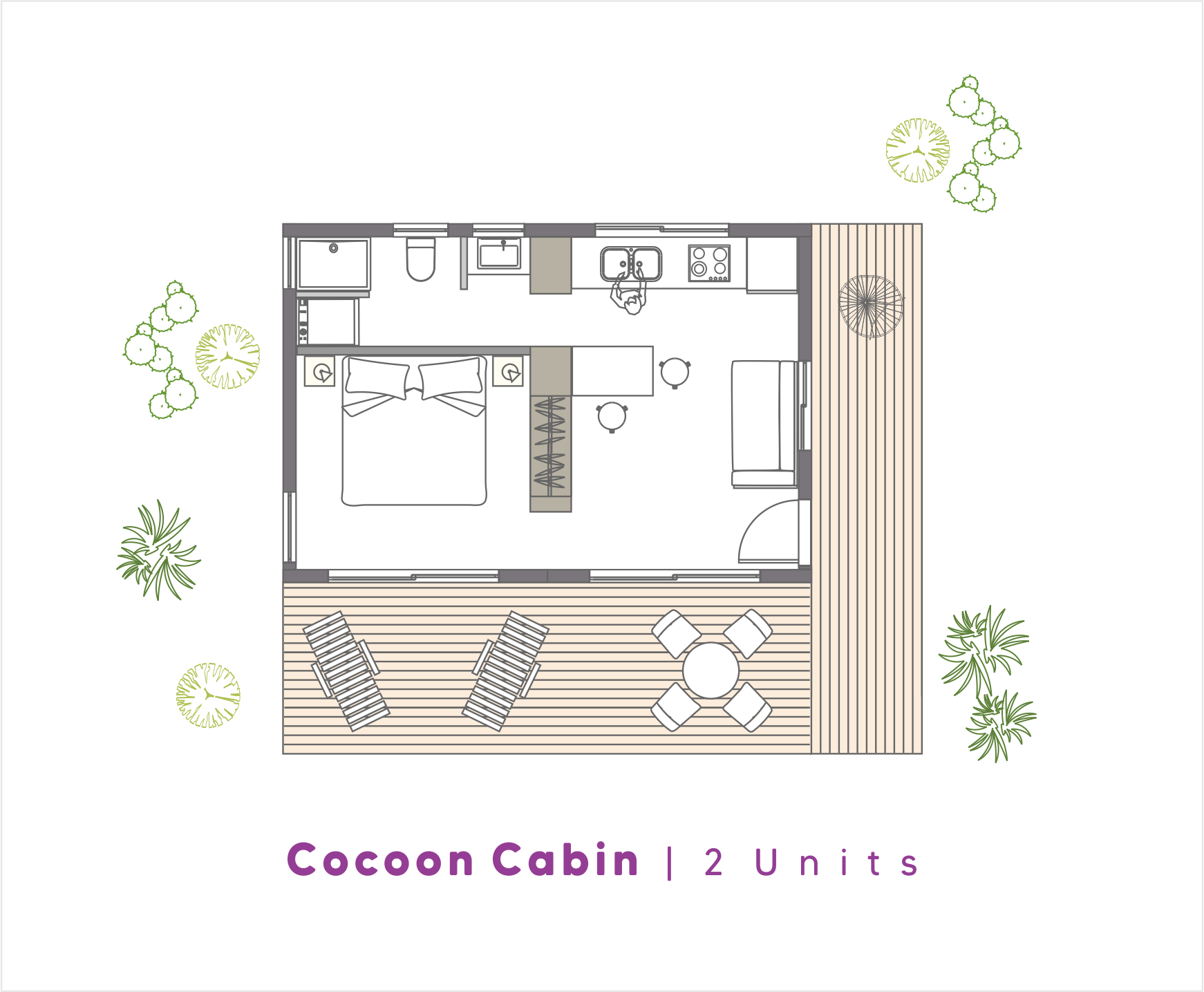 Cocoon Cabin |
2 Units
34 MQ + 30 MQ Covered Patio with Deck
1 Bedroom | 1 Bathroom | Living + Kitchen
Guanacaste, Costa Rica Special Edition
Twins Cabin |
3 Units
50.4 MQ + 31.8 MQ Covered Patio with Deck
2 Bedrooms | 1 Bathroom | Living | Kitchen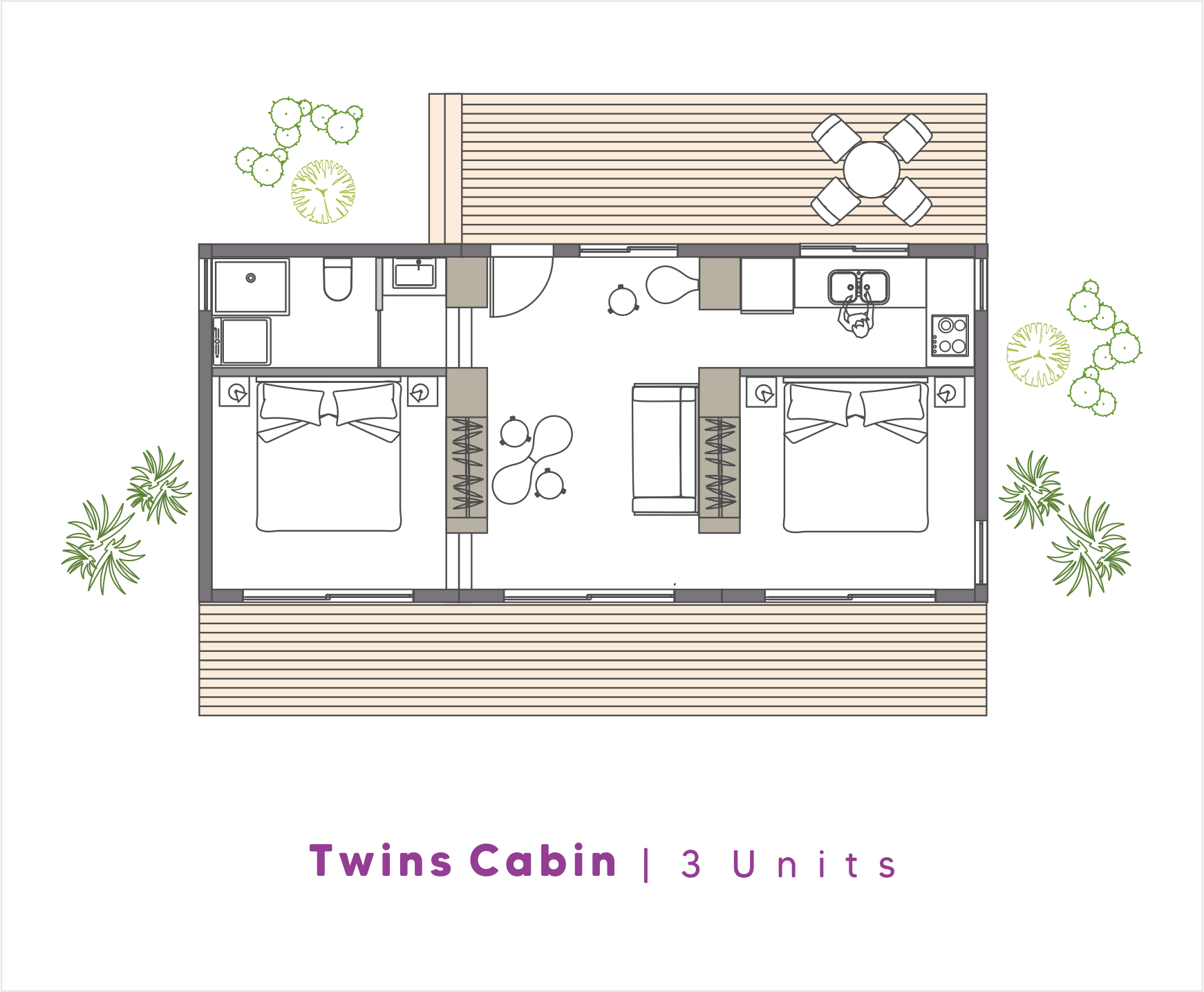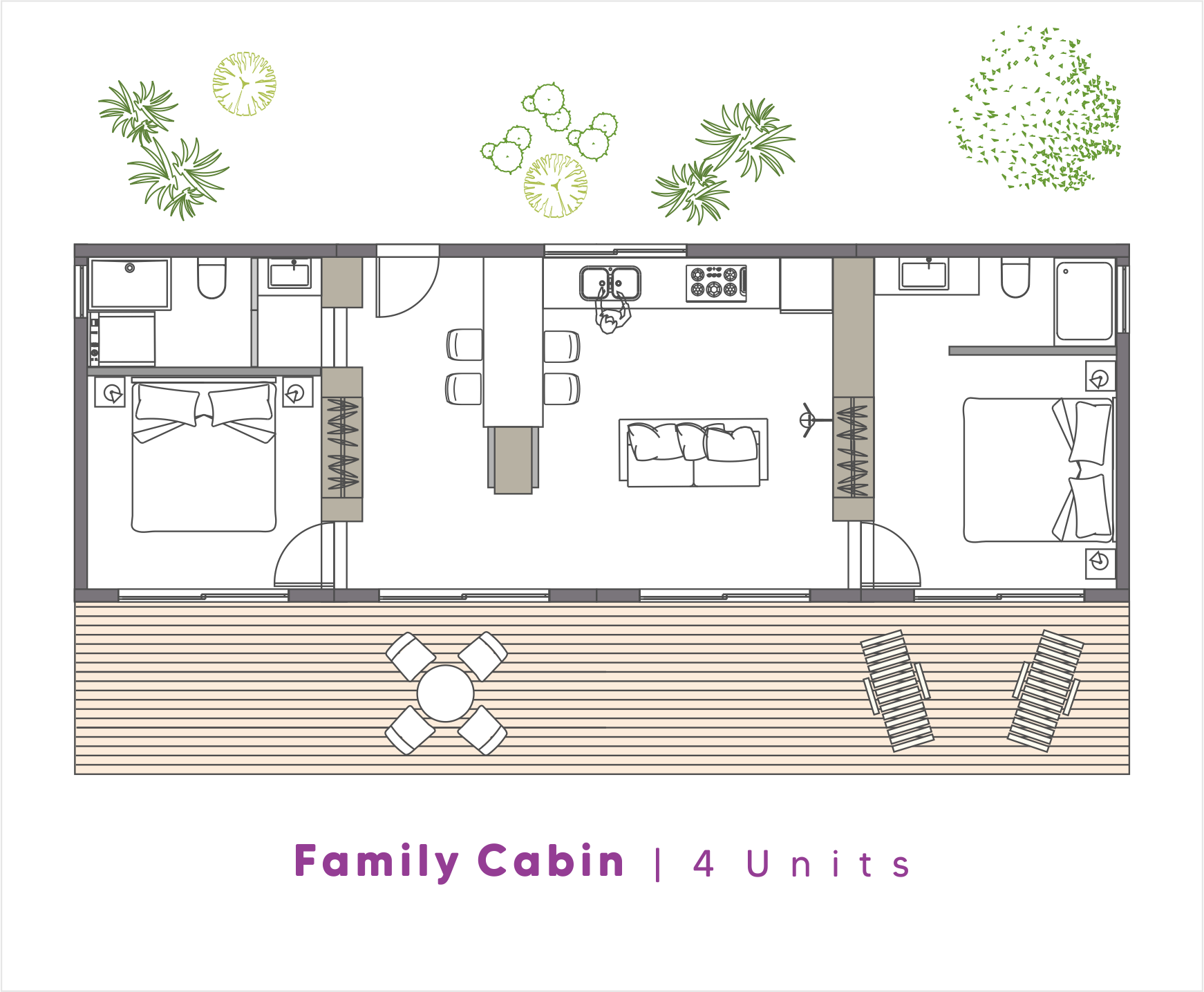 Familiy Cabin |
4 Units
67.2 MQ + 28 MQ Covered Patio with Deck
2 Bedrooms | 2 Bathrooms | Living + Kitchen (33.6 MQ)
design and technology for a fast and ​sustainable building
green modular construction sy​ste​m
NoRootsHomes modular system kitset cuts drammaticaly the building costs and construction times, moreover the architecture and engi​neering fees.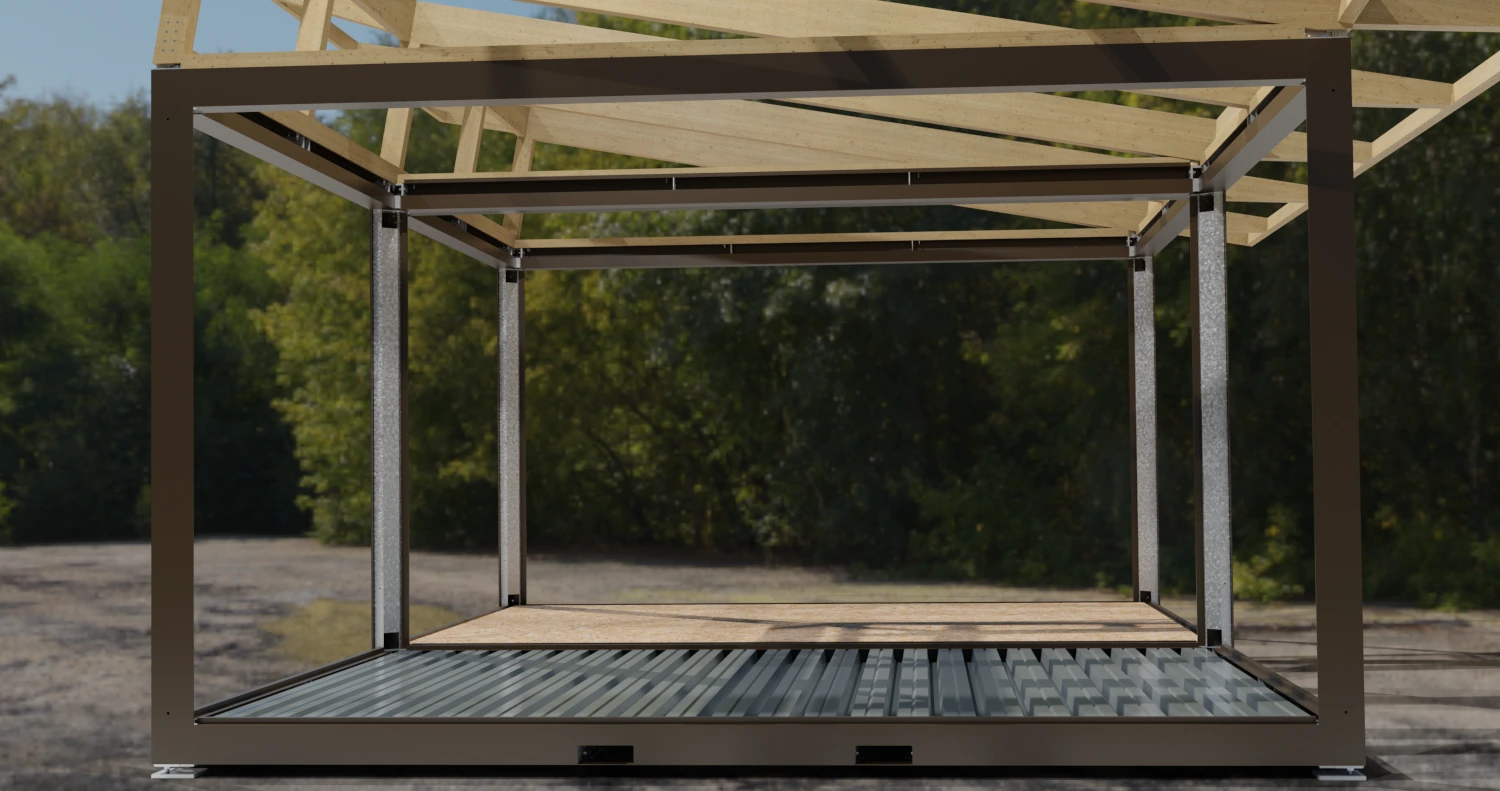 Disassemblable non-seismic

steel primary structure

Insulated

timber frame wood eco panels

Ventilated

wooden roof
view information
norootshome​s
Guanacaste, Costa Rica Special Edition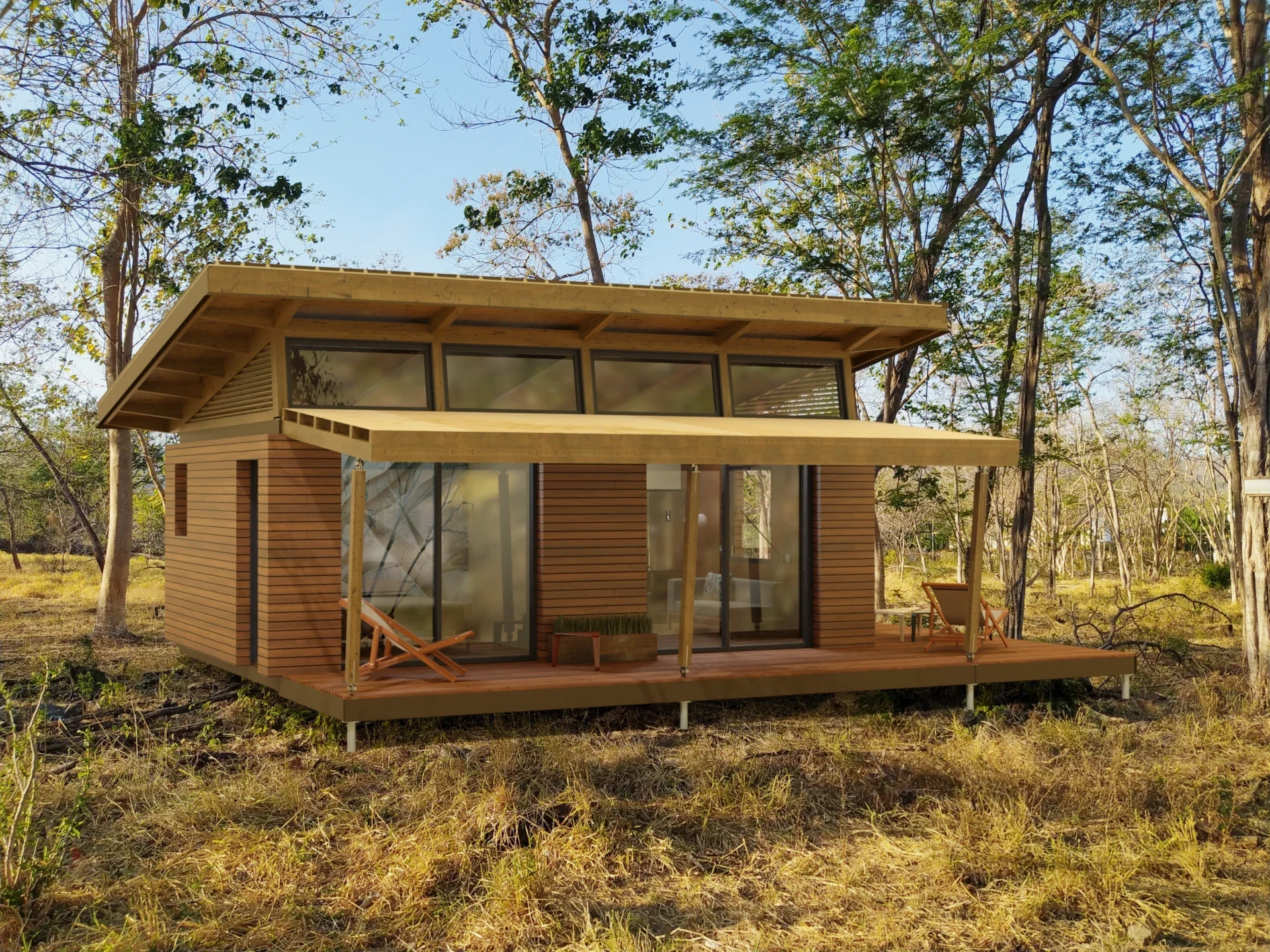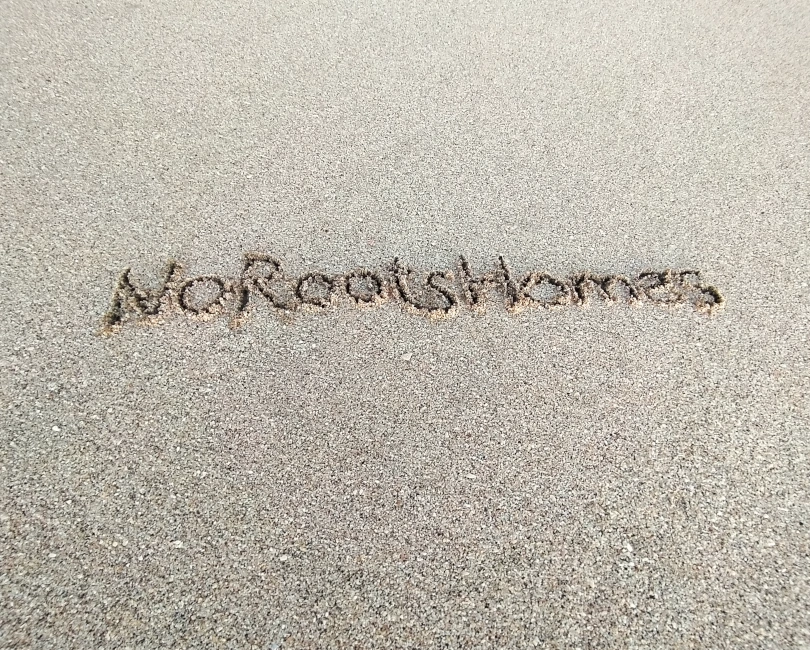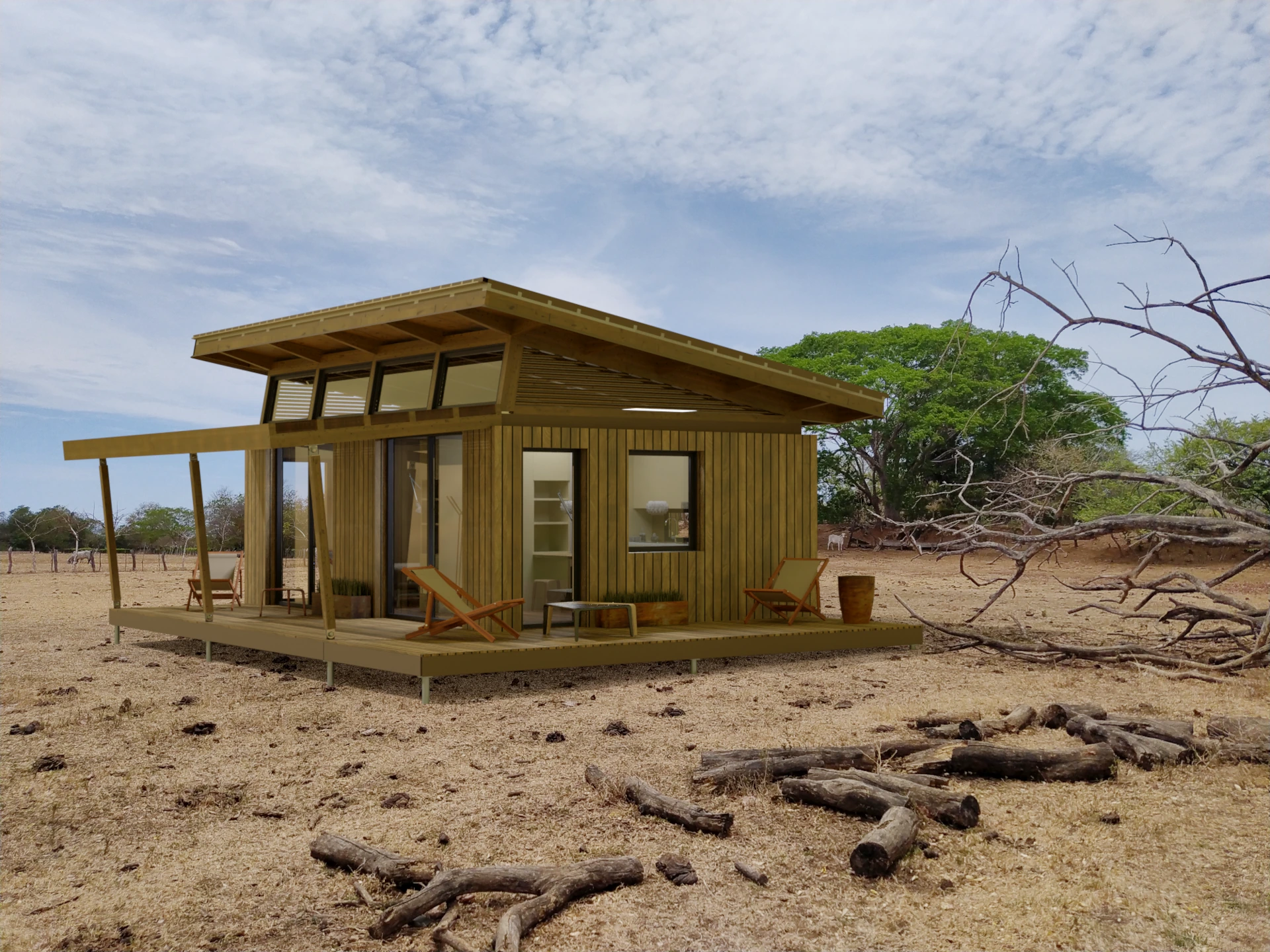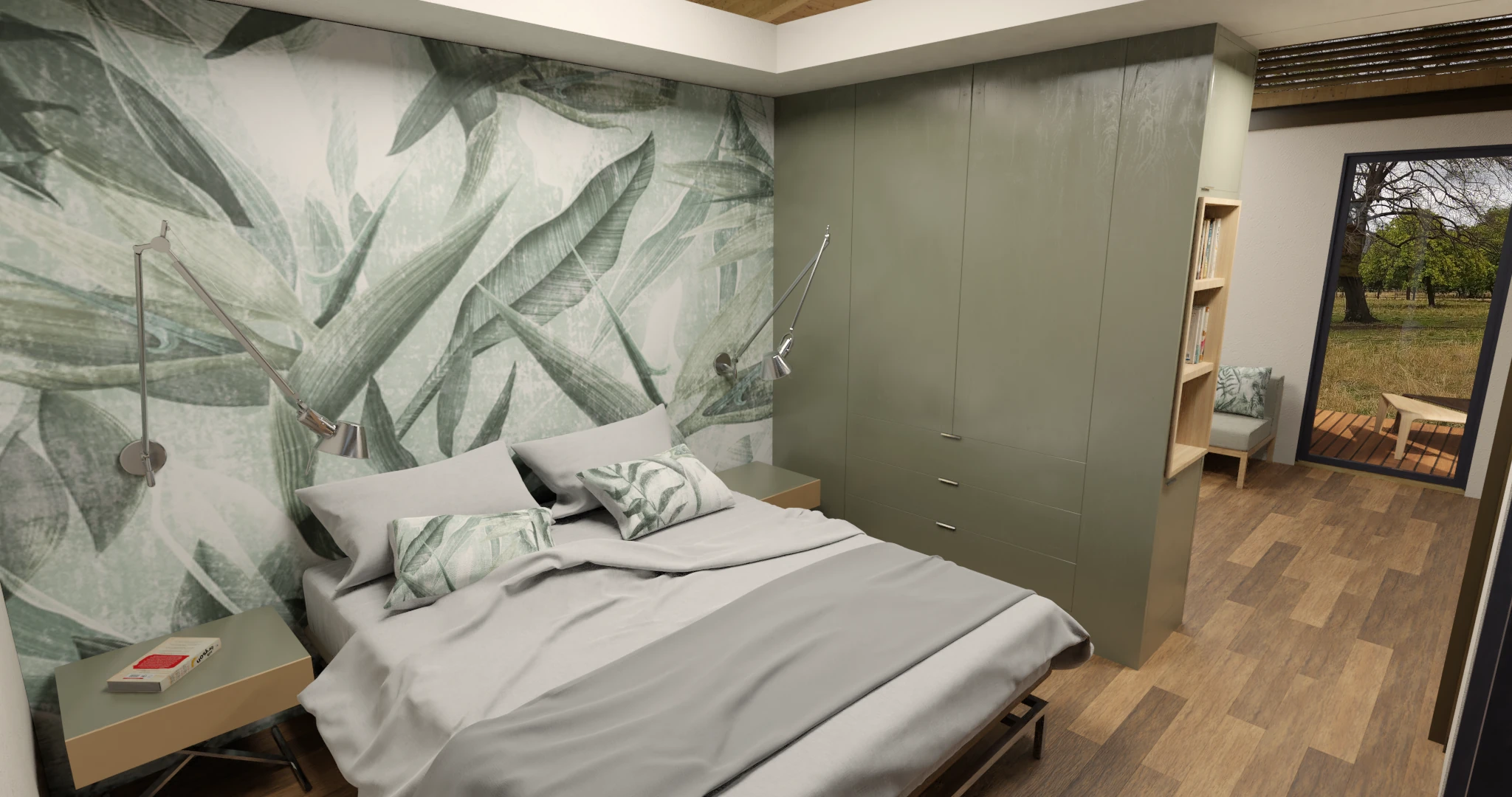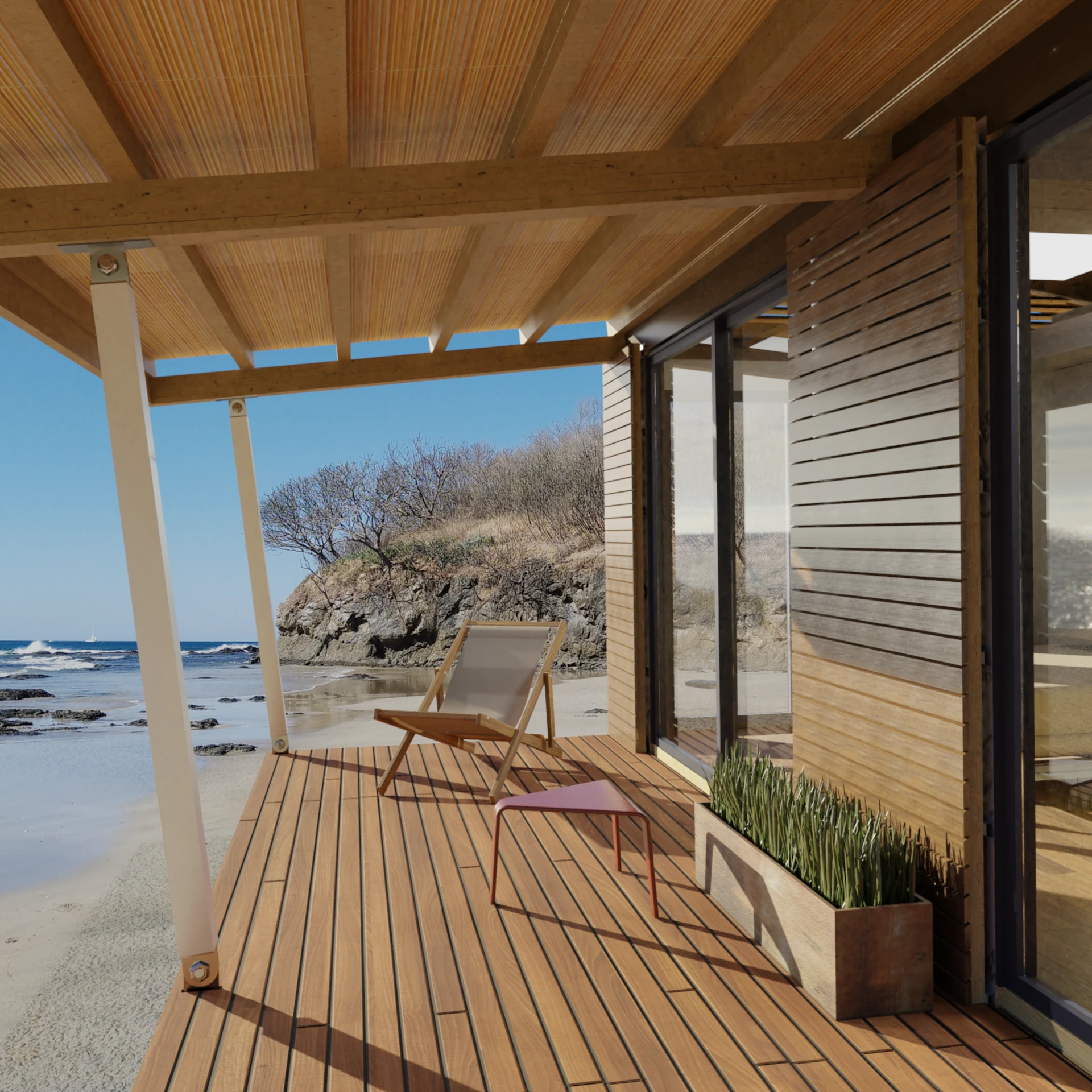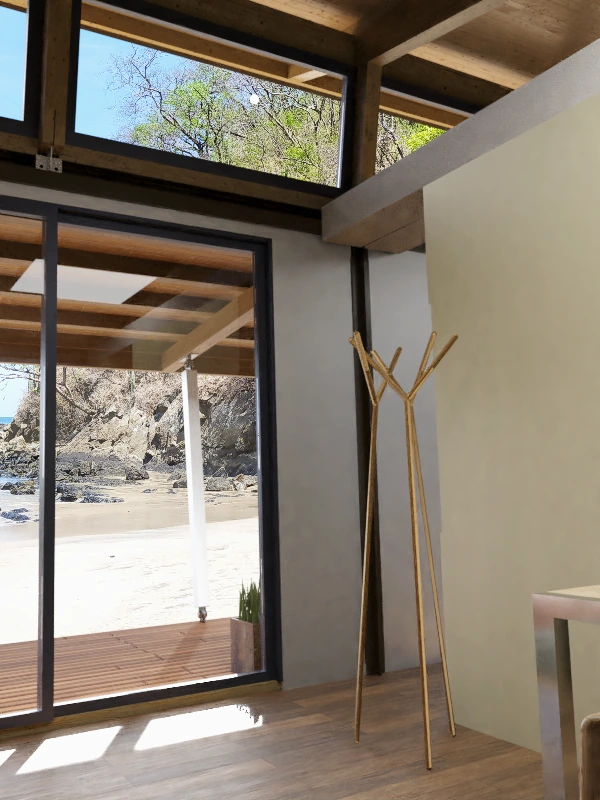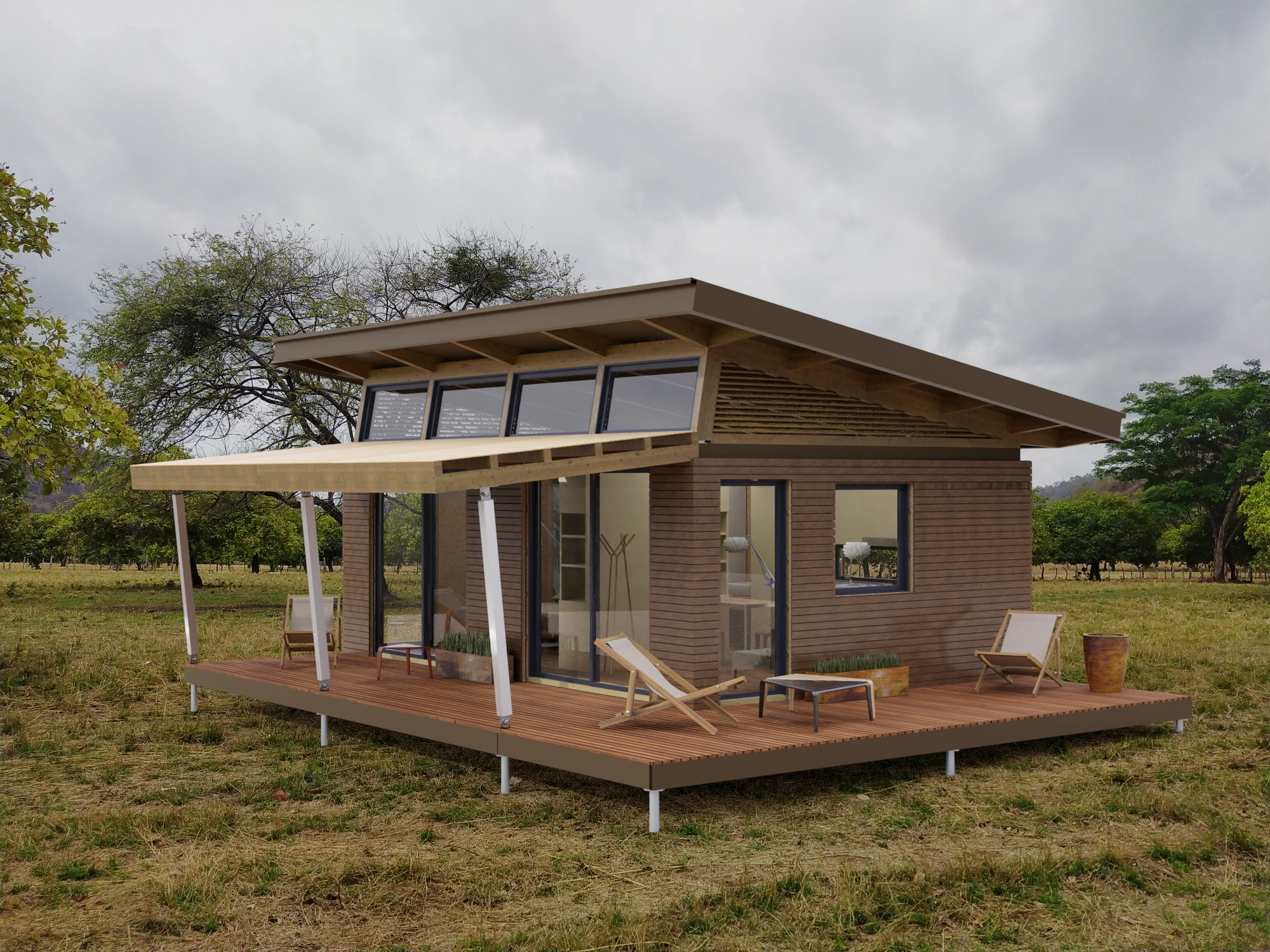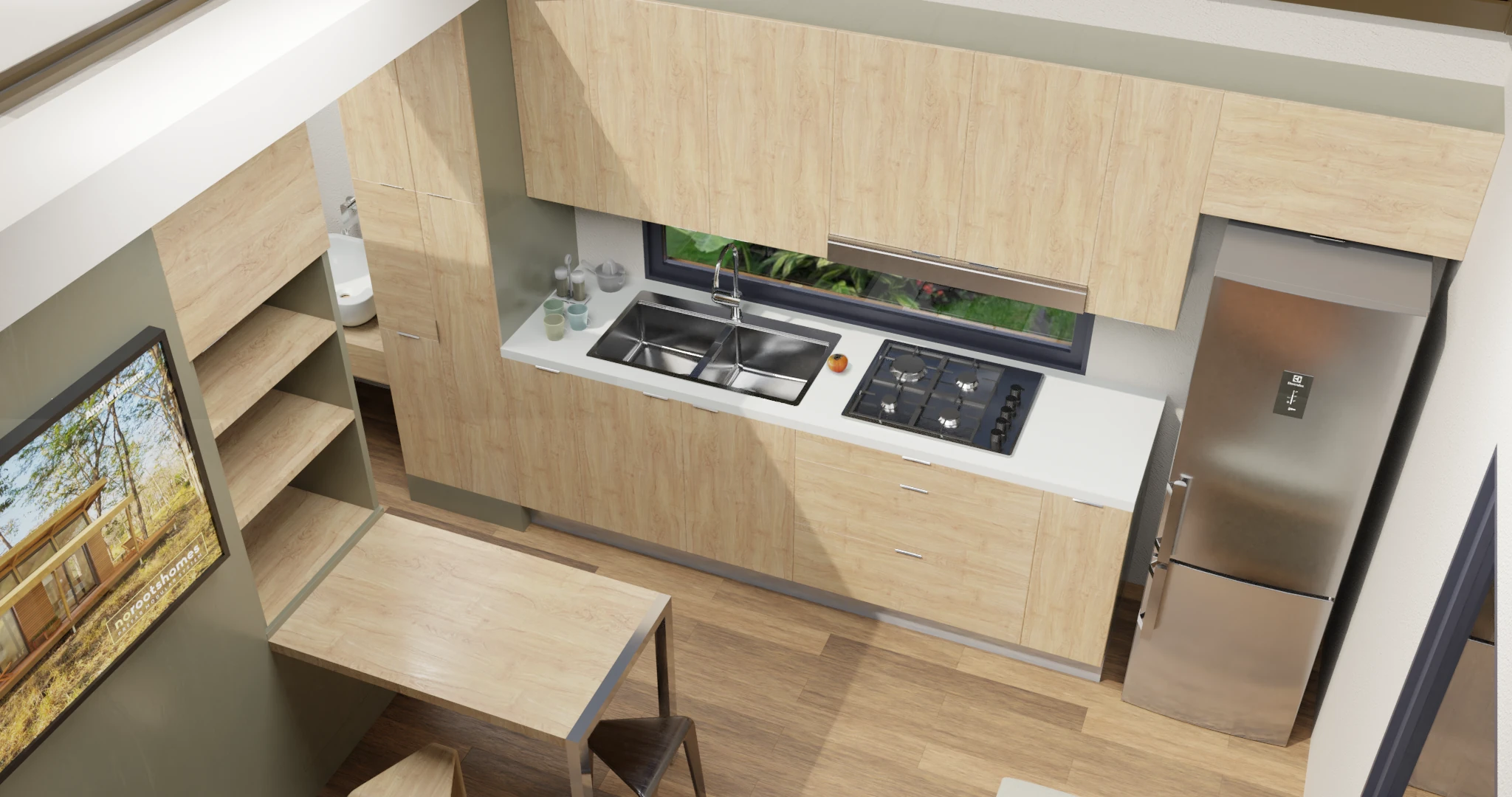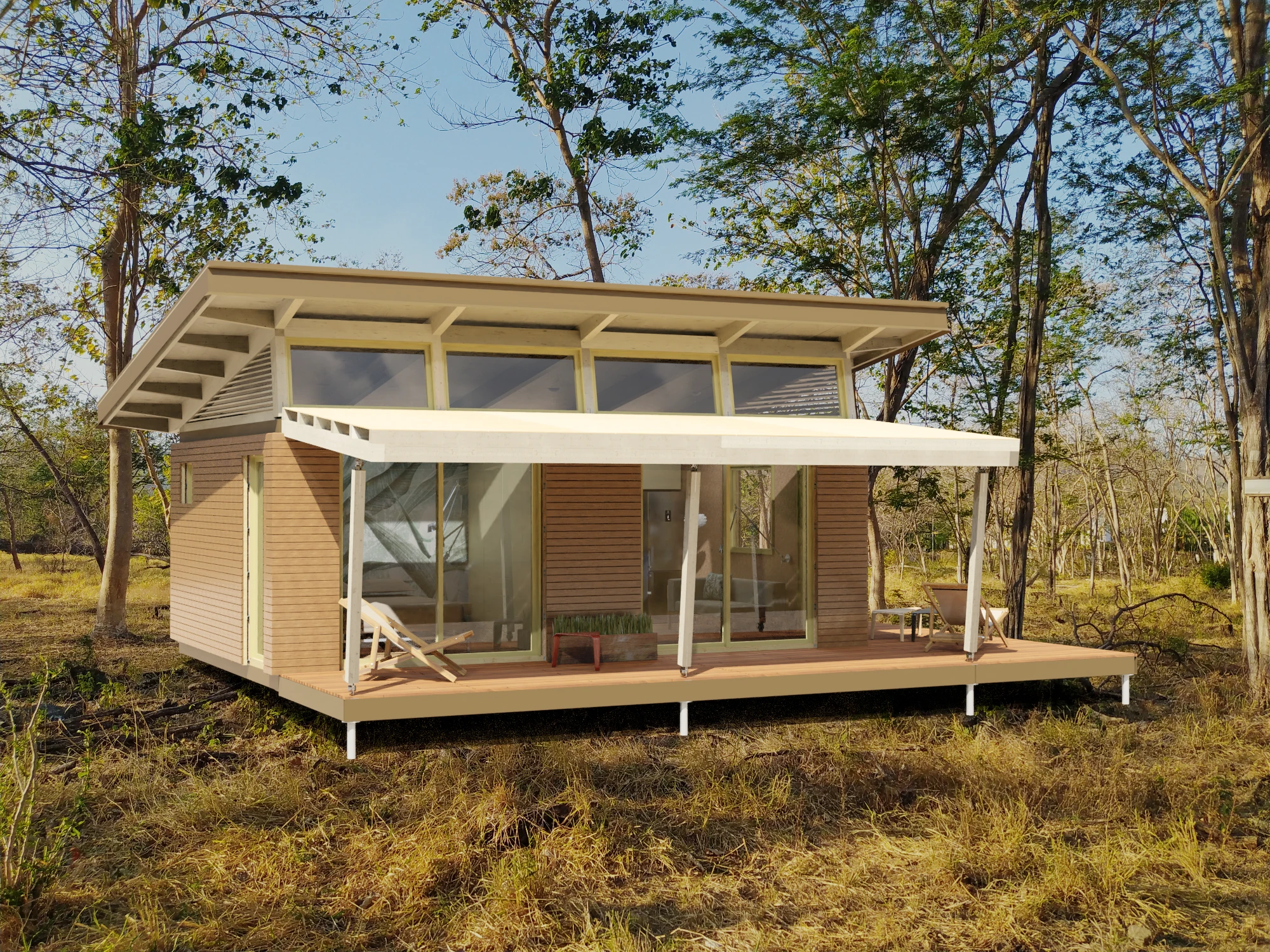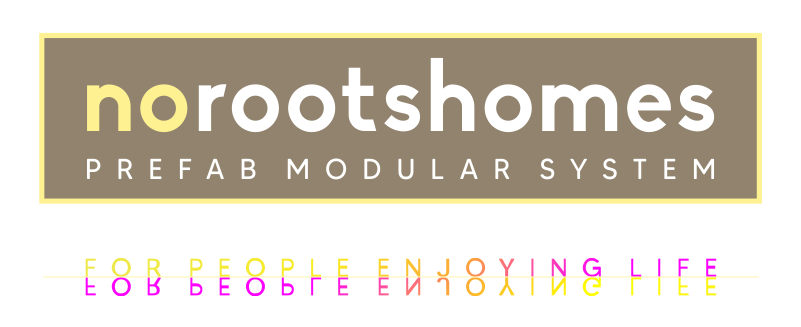 NoRootsHomes is a product designed by Aroma Italiano Eco Design ​a bio-architecture firm based in Costa Rica with 15 years' experience in sustainable and passive building design.
follow us
©2021 NoRoootsHomes ​- ​ Copyright 2021 All rights reserved. The total or partial reproduction of the images or texts of this web page is not allowed without the previous authorization of Aroma Italiano S.A.